Muffy Weaver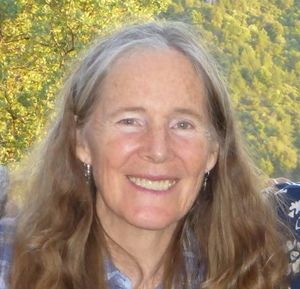 Muffy Weaver
Director
Muffy pretty much began life as a tree hugger—or at least a tree climber. Trees and plants have been her constant companion. She brings a deep love for children (two of her children were adopted as older children from India) and for environmental education, awakening in children their natural wonder and connection to the earth.
She created a school garden and a science-based gardening curriculum for K through 8th grade, introducing children through song and experimentation to the understanding of weather, composting, soil science, plant growth, and gardening techniques. The students also loved sharing the fruits of their labor with the community at the springtime salad celebration and the autumn pumpkin festival.
Her love for trees and nature lead to creating and publishing over a hundred books for children. Together with her husband, she has owned and managed Dawn Publications for over two decades, reaching hundreds of thousands of children through nature awareness books that inspire a deeper love and appreciation for the natural world. At Dawn Muffy has worn many hats, including being the art director, finance director, and marketing director. When time allows she enjoys hiking with her husband and their four grown children and friends, and delights in being in her garden with her toddler tomato-and-dirt-eating grandson.