Tracy Pepper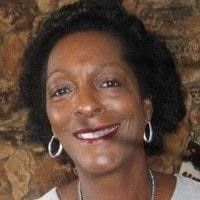 Tracy Pepper
Director
A graduate of the University of Phoenix in Business Management and a Master's degree from California State University, Fresno, Tracy has spent her career in community service. After retiring as a Peace Officer with the California Department of Corrections and Rehabilitation, Tracy immersed herself in community activism, first as a community organizer with Service Employee's International Union where she developed advocacy campaigns, recruited, trained and rallied members to address common problems; living wages, environmental justice, social justice, and community investment.
Tracy served on various boards, including two terms as President of the League of Women Voters, Fresno, where she and other elected and community leaders lead lobbying efforts at the local, state, and national levels. Tracy Is a certified volunteer mediator with the Nevada County Conflict Resolution Center, and currently serves on the Business and Professional Women of Western Nevada County Scholarship Committee and Creating Communities Beyond Bias, Love Walk Committee Chair. Tracy has also served on the Leadership Council of Indivisible Women of Western Nevada County, and International Services Chair with Rotary, Grass Valley South. Most recently Tracy was the Outreach and Development Director with Communities Beyond Violence.
About her move to Nevada County in early 2016, Tracy says, "Moving to Nevada County was one of the best decisions of my life". In her spare time, Tracy enjoys dancing, travel, hiking, reading, and hanging out with her husband, children, and grandchildren.